Gear Metering Pump JSB1-20CC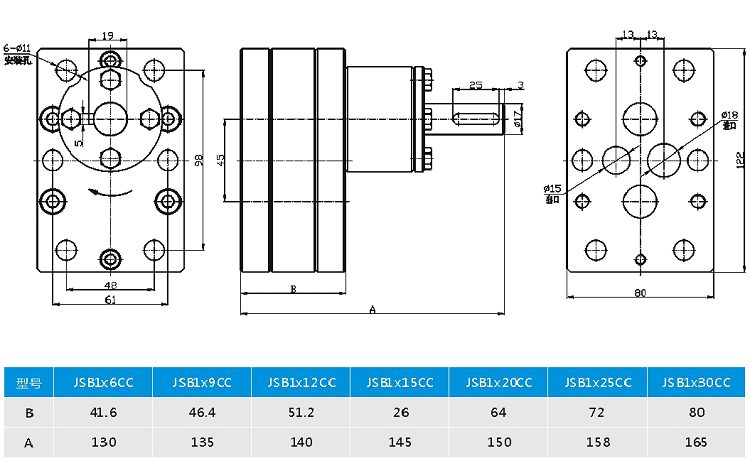 Item:
Gear Metering Pump JSB1*20CC
Brand:
Rentai
Country of Origin:
China
Outlet/Inlet:
1 outlet/ 1 inlet
Flow per Outlet cc/rev:
20 cc/r
Operating Temperature:
≤200℃
Max. Outlet Pressure:
<8MPa
Min. Inlet Pressure:
<0.2MPa
Rotate Speed:
10~300 r/min
Shaft Sealing:
Combined Sealing
Application

1. Polymer extrusion molding, such as granulation, film, pipe, plate, sheet, etc.
2. Transporting high-viscosity materials such as PC, PMMA, ABS, HIPS, PET, PVB, PS, PP, PA, PE,

PVA and so on.
3. Simultaneously, transporting rubber, asphalt, paint, adhesives, coatings, lubricants,

Polyalcohol and other non-particulate impurities.
4. Pressurized transporting and spinning polyester for cotton-fiber, polypropylene and other chemical fiber melt.