Deep sea controller DSE4420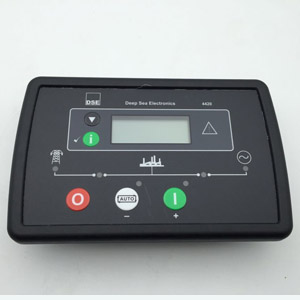 I

TEM:

DEEP SEA CONTROLLER DSE4420

BRAND:

DEEP SEA

Country of original:

U.K

Unit weight:

0.5KG

Desc.:

The DSE4420 is an Auto Mains (Utility) Failure Control Module with 3 phase sensing, suitable for a wide variety of single, diesel or gas, gen-set applications. Monitoring, speed, frequency, voltage, oil pressure, coolant temperature and fuel level.

The module will display warnings, shutdown and engine status information on the back-lit LCD screen and illuminated LED.